The Weather Network Channel for Roku available in Mexico and it's free
Nov 23 2018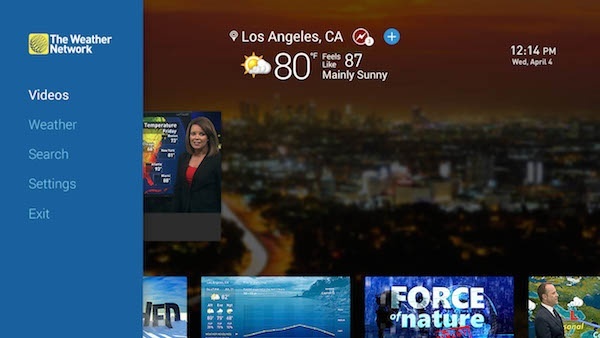 The Weather Network, a leading multi-platform meteorological information services company, is now available for free on Roku players in the US, Canada, France, Mexico and the TV and Roku U.K models. In the USA. and Canada.
The new weather channel offers quick and easy access to localized weather forecasts and personalized content; provides users with access to weather information, videos, warnings and alerts.
It contains some great features for those who prefer to check the weather forecast before making plans:
Multilanguage: available in English, Spanish, German, Italian, French and Portuguese.
PointCast Technology: PointCast technology provides weather information over a radius of 0.9 km from a zip code.
Directed IP for localized forecasts: Allows you to know the weather information from your Internet IP address.
Warnings / alerts service: To keep users up-to-date with what is happening with future weather.
The climate by time ranges: current, hour by hour, 36 hours and the forecast to 14 days for a user's favorite places.
The Weather Network Channel is located on the Roku Channel Store in the "News and Weather" category.